Alessia + Alessandra

Natacha was simply amazing! On the day of our wedding she was paying attention to every detail and everything was just perfect. She was lovely and made us and our guests feel very relaxed at all times, she even had to adapt to a few last minute changes due to the weather condition and honestly the result couldn't have been better! Natacha managed to capture the most intimate and meaningful moments during our day. The smiles and feelings of our friends and family are portrayed in the pictures, so spontaneous and beautiful. We couldn't recommend her enough, a true artist! Thank you Natacha!!!

Alessia Rebeschin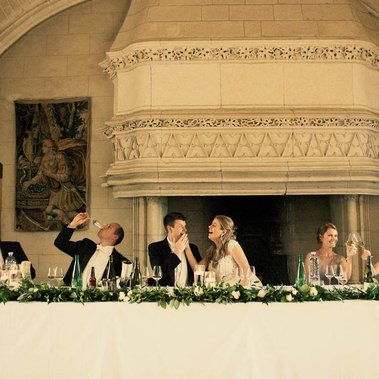 Keegan + Steph

I cannot recommend Natacha enough! She was easy to deal with from the very beginning, and made the somewhat stressful and complicated business of planningan overseas wedding a breeze. We were attracted to her unique style and OMG thephotos absolutely delivered everything we could have hoped for and more. Shecaptured everything about our amazing day in a non-intrusive way, and in mymind, there was never a better choice to be made. Some of the best money wehave ever spent. We were blown away to have received so many edited photos aswell!
No puedo recomendar Natacha lo suficiente! Fue fácil tratar con ella desde elprincipio, e hizo que la tarea un tanto estresante y complicada de planear unaboda en el extranjero fuera muy fácil. Nos atrajo su estilo único y OMG lasfotos nos entregaron absolutamente todo lo que podríamos haber esperado y más.Ella capturó todo sobre nuestro increíble día de una manera no intrusiva y enmi opinión, nunca hubo una mejor elección. Algunos de los mejores fondos quehemos gastado. ¡Nos sorprendió haber recibido tantas fotos editadas también!

KeeganRobertson ·

Kristina + Jorje
Look no further - you have found your wedding photographer! Natacha is professional, personable, creative, flexible, and a true artist. We are beyond thrilled with every single one of the photographs - they are just stunning! She took the time to learn what we wanted and checked to see if we were liking the editing style. Everyone that sees our pictures tells us that that they regret their own choice of photographer... She is just the best, and charges extremely reasonable prices for the treatment and product you get. If ever we have another important event that we want photographed, I will always check for her availability. So very happy. Thank you Natacha, ¡de corazón!
¡No busques más, has encontrado el fotógrafo de tu boda! Natacha es profesional, agradable, creativa, flexible y un verdadero artista. Estamos encantados con cada una de las fotografías, ¡son impresionantes! Se tomó el tiempo para aprender lo que queríamos y comprobó si nos gustaba el estilo de edición. Todos los que ven nuestras fotos nos dicen que se arrepienten de su elección de fotógrafa: / ... ella es la mejor, y cobra precios extremadamente razonables por el tratamiento y el producto que recibe. Si alguna vez tenemos otro evento importante que queremos fotografiar, siempre verificaré su disponibilidad. Muy feliz. ¡Gracias, Natacha, de corazón!
Kristina Vlahovic .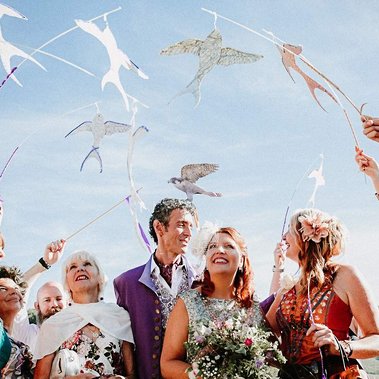 Jacqueline + Fred

Natacha creates beautiful, emotional, breathtaking images. Her creativity and her passion are abundant, her emotional connection with people takes her wedding photography above and beyond the expected. We could not have asked for more, Natacha fitted in perfectly with our laid back wedding atmoshere, she is a truly inspiring, lovely person to have mixing with your guests. I really felt she was a part of the family!
We absolutely love the way that Natacha captured our day, the special moments she revealed without us even noticing are magical.
We will treasure them forever.
Thankyou
Natacha crea imágenes bellas, emocionales,impresionantes. Su creatividad y su pasión son abundantes, su conexiónemocional con la gente lleva su fotografía de boda más allá de lo esperado.Natacha es verdaderamente inspiradora, y una persona encantadora. Nos encantala forma en que Natacha capturó nuestro día, los momentos especiales que revelósin que nos diéramos cuenta son mágicos. Los conservaremos para siempre. Gracias.
Jacqueline Bonay

Felix + Teresa

Our dream photographer! Words can't describe how happy we were and are with Natacha as our wedding photographer. She has captured ourwedding weekend (as well as our imagination and hearts) better than we could have possibly hoped for. She has left us with a truly stunning selection of photos that we will be able to look back on and cherish for a lifetime.Throughout our contact and communication Natacha has been the epitome of professional. Making the preparation phase a breeze and ensuring that everything during the weekend itself was smooth, organised and enjoyable for both us and our guests! For any couples looking for a highly professional,artistic, talented and all-round fantastic photographer, then you need look no further.

¡Nuestro fotógrafo soñado! Las palabras no pueden describir lo felices que fuimos y estuvimos con Natacha como nuestra fotógrafa de bodas. Ella ha capturado nuestro fin de semana de bodas (así como nuestraimaginación y nuestros corazones) mejor de lo que podríamos haber esperado. Ella nos ha dejado con una selección de fotos realmente impresionante, quepodremos mirar hacia atrás y apreciar toda la vida. A lo largo de nuestrocontacto y comunicación, Natacha, ha sido el epítome del profesional. ¡Facilitóla fase de preparación y garantizó que todo durante el fin de semana en sí seasencillo, organizado y agradable tanto para nosotros como para nuestroshuéspedes! Para cualquier pareja que busque un fotógrafo fantástico altamente profesional, artístico, talentoso y completo, entonces no necesitáis buscarmás.
Felix Kellaway

Chris + JC

Contactamos a Natacha para realizar las fotos de nuestra boda, desde el primer contacto sentimos que era la persona indicada: profesional, detallista, artística, sensible y amante de su profesión. Realizamos una sesión pre-boda para ponernos a gusto con la cámara, ya que no estamos muy acostumbrados a que nos tomen fotos. El día de nuestra boda se portó como una CAMPEONA ! Nos hizo sentir sumamente a gusto, no hubo ni una pega y la calidad de sus fotos es exquisita. Tendremos estas imágenes por siempre, del día mas importante y feliz de nuestra unión. Su persona es sumamente amena y su profesionalismo y diligencia de 10, además, nos realizó como regalo un montage precioso ! Thank you so so much Tash !!! We are so glad we found you !

(Translated by Google)
We contacted Natacha to take photos of our wedding, from the first contact we felt that she was the right person: professional, strong attention de detail, artist, sensitive and a lover of her profession. We did a pre-wedding photo session to get comfortable with the camera, since we are not used to being photographed. The day of our wedding she was like a CHAMPION! She made us feel very comfortable, there was not one problem and the quality of her photos are exquisite. We will have these images forever, the most important and happy day of our union. Her personality is extremely pleasant and her professionalism and diligence a 10, she also made us as a gorgeous photo montage slodeshow as a surprise gift! Thank you so so much Tash !!! We are so glad we found you!

Christel Keller.

Leah + Chris

Natacha photographed our wedding in August 2019. Planning the wedding remotely from England was made easy by Natacha using Skype before the wedding date. She was accommodating in our needs and the photos came out beautiful and really captured the spirit of the day. We can't thank her enough!

Leah Crabtree

Isabel + Joan

¡Excelente trabajo!
Natacha estuvo impecable con su trabajo. Una chica muy amable simpática y cercana que no se hizo notar durante la celebración. Estuvo buscando los momentos mágicos sin necesidad de crear las escenas. Su presencia pasó desapercibida aunque siempre estuvo en el lugar indicado para inmortalizar los momentos más especiales. Nos encantó su forma de trabajar, no solo a nosotros sino a toda nuestra familia. Estamos muy contentos de que Natacha estuviera con nosotros ese día tan especial. ¡Muchas gracias una y otra vez, Natacha!

Isabel Coll.

Laura + Peña

Our experience with Elmir Wedding Photo was excellent right from the start. I knew when we first met Natacha that we had found the right match! She was really attentive to all our needs and listened to what we wanted whilst making some amazing suggestions that turned out perfectly. Natacha has the power to make you comfortable in her presence which meant she captured some beautiful and natural moments of our day. She responded really quickly throughout the whole process and we were surprised at how quickly we could enjoy our photos after the day. We treasure these photos and we still love looking through them. I couldn´t recommend her more!

Laura Baker.

Feel free to ask me any questions or consultations related to your wedding or wedding coverage. I am the expert :) Thanks for browsing and I hope to hear from you!